At "Sofiya United", we focus our energy on Four Core Services which add strength to each other, and add up to form a formidable combination, to ensure that every one of our customers gets the full benefit of the synergy for consistent effectiveness and excellence in their objectives.
The highly diversified business activities within each of our four core services are individually handled by our team of competent professionals who are all experts in their chosen field of activity. Our wide network of associates across the globe ensures easy access to contemporary and emerging technologies and best business practices.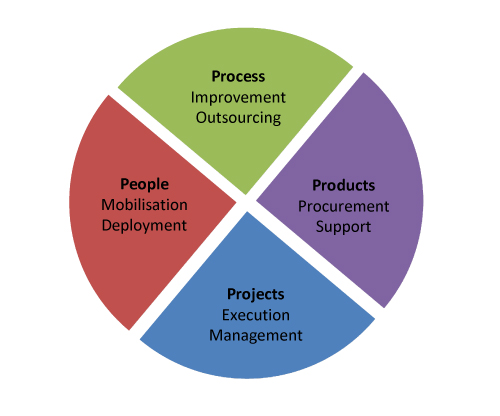 Individual activities grouped under the above Four Core Services are mentioned in the following pages of this company profile. Kindly feel free to ask us if you need anything more or have any specific queries regarding any service offered.